Vocation hairstyles should be as quick and easy as possible, without sacrificing style and fashion.
TOP1.Ponytail
The ponytail style is the most easy and classic hairstyle which suits all hair types. For hot summer, a cool way to styling your hair no matter long or short, curly or wavy, all suits this style. There are high ponytail and low ponytail , low ponytail make you looks tender and natural,also relaxed , attractive and charming. While The high ponytail makes you energetic and young. Which one you prefer?
TOP2.Rope braid
There is another way to style your ponytail if you think single ponytail is too simple and common, which is rope braid ponytail hairstyle, it is also a fashion look and easy to get. Similarity to Anna from Frozen. Rather than being an ice queen, i think rope braids are one of the best summer hairstyles. They're easy and quick and perfect around your face if you have bangs. The rope braid twists keep the bang in place and out of your face no matter how hot the day gets.
1.Start with clean, brushed hair with a deep side part. 
2.Take a small section towards the top of your part and divide this into two pieces.
3.Twist the two pieces in the same direction. (When you take two sections in two hands, you'll automatically twist them in opposite directions. So don't do that!) I like to twist my sections forwards towards the front of my face.
4.Cross the sections over each other in the opposite direction from your twist; if you twisted towards the front of your face, then cross them away from your face.
5.Add small pieces of hair to both of your sections and twist them in the same direction again (i.e. towards the front of your face).
6.Cross the two sections in the opposite direction again (towards the back of your head).
7.Keep repeating the steps, adding small pieces of hair to both sections before each crossing. When you reach the ends of your hair, tie it off with a small elastic.
8.Pancake/pull your braid a bit starting at the top and working your way down to give the braid more volume.
TOP3.Top knot bun
A elegant and simple way to restyle your hair is Top knot bun, get some bobby pins and a rubber band, you are the princess of summer show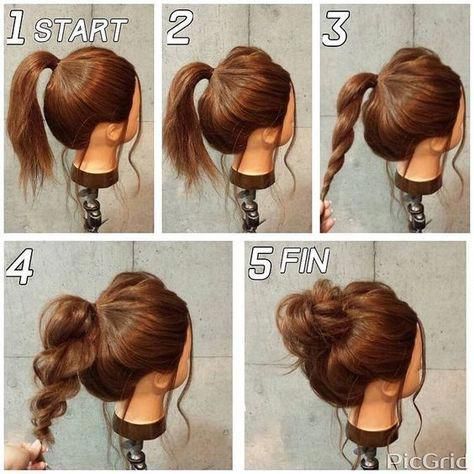 1.Divide your hair into manageable sections.
2.Mist each section with dry shampoo and gently tease hair.
3.Gather your hair high on your head.
4.Secure into a ponytail with an elastic.
5.Pull your ponytail halfway through, wrap the elastic around the hair, then pull the rest of the tail through, wrapping the hair around and into a bun.
6.Gently pull apart the bun to expand the shape.
7.Loosen the hair in front and in back of the bun.
8.Use bobby pins around the base to secure the bun if necessary.
Release a few fine sections around the front hairline.
TOP4.Half up half down style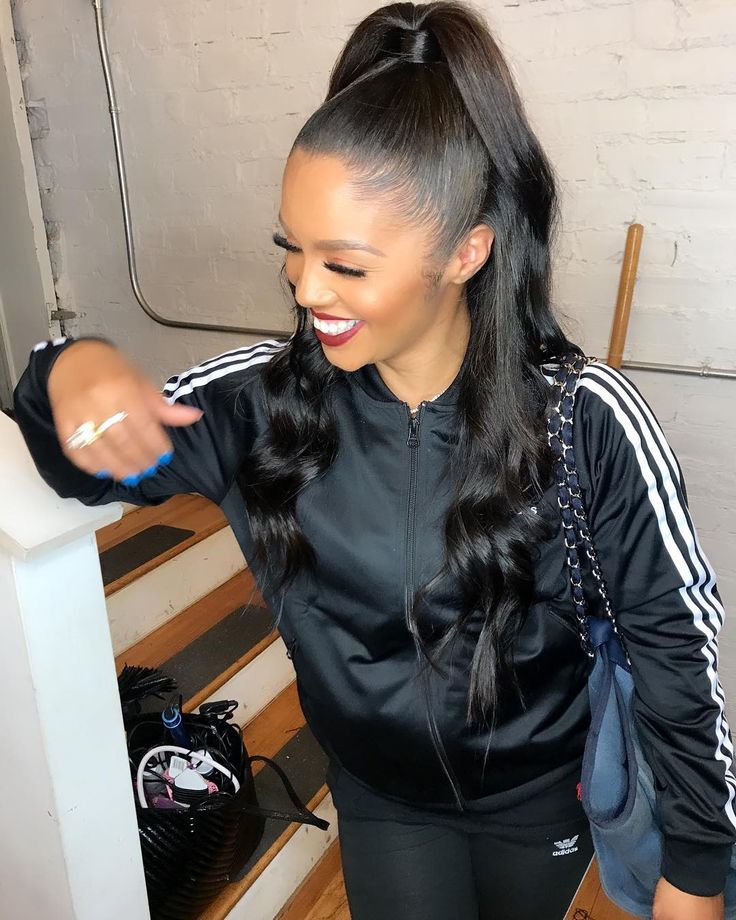 Wearing your hair half-up, half-down is an incredibly easy way to look effortlessly chic. It also keeps your hair in place all day so you don't have to keep flicking it backwards. All you need are some good quality 100% human hair to achieve this look? This hairstyle also easy and suits for braid ,bun,or ponytail.